FREE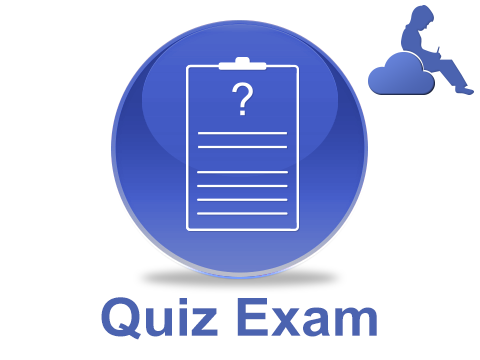 The
OCMJEA OCMJEA 1Z0-865 Assignment Solution Quiz
exam tests your basic architecture skills in each exam objective. Each question will be graded instantly. You can easily learn on the fly. These
architecture quiz questions
are direct ones and may not have explanations. You can access this exam from any device including Tablets and Smart Phones. The goals tracker pinpoints your weak areas and provides access to read answers section to improve your skills. This is a Lifetime license offer with unlimited access. The exam Free OCMJEA 6 1Z0-865 Assignment Solution Quiz can be taken online on any device including mobile browsers. Click Take Exam to attend online.
Author Support
Access Anywhere
Any Time Access
100% Test Pass Guarantee
This Exam Free OCMJEA 6 1Z0-865 Assignment Solution Quiz belongs to the following StudyPlan. You need to purchases this study plan to attend this exam.
Last Update : 5 Years ago
The MyExamCloud online study course for Java (EE) Enterprise Architect Certified Master Assignment 1Z0-865 certification exam preparation with 100% Unconditional Test Pass Guarantee. The training simulator covers six assignment with complete design solution and documentation. This simulator also offers 128 review questions and 25 essay mock exam questions for the given six assignment solutions. You can take MyExamCloud's OCMJEA Java EE 6 Assignment Solution exams/view contents from any devices including Smart Phones and Tablets. This OCMJEA 6 Online Study Course at MyExamCloud.com comes with lifetime license - no subscription/renewal charges after you paid once.

The OCMJEA 6 Assignment exam is conducted by Oracle to attain Oracle Certified Master, Java EE 6 Enterprise Architect certification. You need to complete an architecture design for the given business problem. The MyExamCloud OCMJEA 6 Assignment online course updates (includes new architecture solutions, new eBooks and new quiz exams) are absolutely free for purchased exam takers.


Exam Name

:

Free OCMJEA 6 1Z0-865 Assignment Solution Quiz

Exam Passing Percentage

:

71.0%

Exam Size

:

10 questions

Exam Duration

:

Each question will have timer

Type

:

Quiz

Last Update

:

5 Years ago
| Topic Name | No.of Questions |
| --- | --- |
| Architecture and Patterns Knowledge | 6 |
| Class Diagram | 1 |
| Component Diagram | 1 |
| Sequence Diagram | 2 |